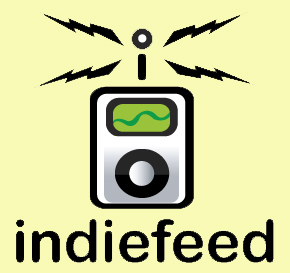 If you have one thing in your life that you can look back on and be proud of forever, well, then you are a lucky person indeed.
I was fortunate enough to spend ten years doing something that was thrilling, exhausting, joyful, and fulfilling; and something that I am hugely proud of to this day.
The IndieFeed Performance Poetry Channel was a podcast that featured the very best of the spoken word community, delivered three times every week, directly to podcast listeners around the world. Each podcast featured a single performance of a poem by the artist or ensemble, followed by commentary, or an interview, or some other additional content that would help the audience truly appreciate the work they were hearing. It was the diversity of the poetry, and the diversity of the commentary, that made IndieFeed such a special show.
The channel had thousands of subscribers, and by the time we finally closed up shop in early 2016, we had released 1,614 shows, featuring a total of 632 different poets. As of today, the downloads are continuing, and we're now well over 10 million shows distributed.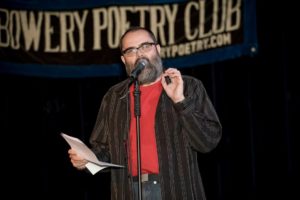 Producing the podcast was a huge undertaking, and I couldn't have done it alone. Although I produced and hosted most of the shows, especially in the early years, by the time we closed our doors we had some amazing guest hosts and returning hosts from around the world, sending in content from as far away as Africa, Australia, and the U.K. Ad the poets themselves were my greatest joy, selflessly contributing their work and sharing their wisdom and talent year after year.
But as with all good things, IndieFeed had to end. I finally decided that if I was going to give my writing the attention it needed, as well as put more energy into The Performance Poetry Preservation Project, then I needed to not only bring IndieFeed to a close, but quit my 35 year career in Records and Information Management as well. Both of those things finally wrapped up in 2016. It was a difficult, but necessary decision.
But the poetry lives on! Luckily, all the content of IndieFeed is still available! The website for the show is still available, and all 1,614 shows are carefully indexed by poet. Check out the show archive at http://performancepoetry.indiefeed.com. Find your favorites, listen to their words, and share those links widely. And we have also transferred the complete archives of the podcast to P4, which will preserve it in the collection of Dartmouth College's Rauner Special Collections Library for future generations.
Thanks again to everyone for all the support over the years, and as I used to say on the show, "Until next time this is Mongo, reminding you to keep listening, keep reading, keep writing, and keep performing! For IndieFeed, and for today, I'm signing off.."